Sichuan Yibin Wuliangye Group Co. Ltd, formerly known as the "Eight Wine Workshop", is the world's leading liquor production-based company. In the early 1950s, they formed the "China Monopoly Company Yibin Wineries " in Sichuan Province. Officially named "Yibin Wuliangye Winery" in 1959,  it was renamed to "Sichuan Province Yibin Wuliangye Group Co. Ltd" in 1998. At present, the group has developed their wine production as the core of their business. With a diversified development scheme (modern machinery manufacturing, polymer materials, modern packaging and logistics as the pillars, the company had more than 50,000 employees, occupied more than 12 square kilometers and never stopped the fermentation of the Ming pond.This resulted in a large number of modern, large-scale wine production workshops.
In 2016, their total assets was estimated at 95.628 billion yuan with a total operating income of 70.308 billion yuan which resulted in a total profit of 10.029 billion yuan. The total profit and tax was 15.55 billion yuan with an export profit of 216 million US dollars. This put them 98th among the top 100 companies in China. Among them, they managed to achieve a total revenue of 24.544 billion yuan with a total profit of 9.337 billion yuan with Wuliangye's total market value at 130.9 billion yuan. At present, Wuliangye has reached 87.569 billion yuan in revenue, for 22 consecutive years to remain number one in the industry. Wuliangye stock market capitalization has exceeded 200 billion yuan and comes in second among 110 listed companies with the Sichuan Province ranked first.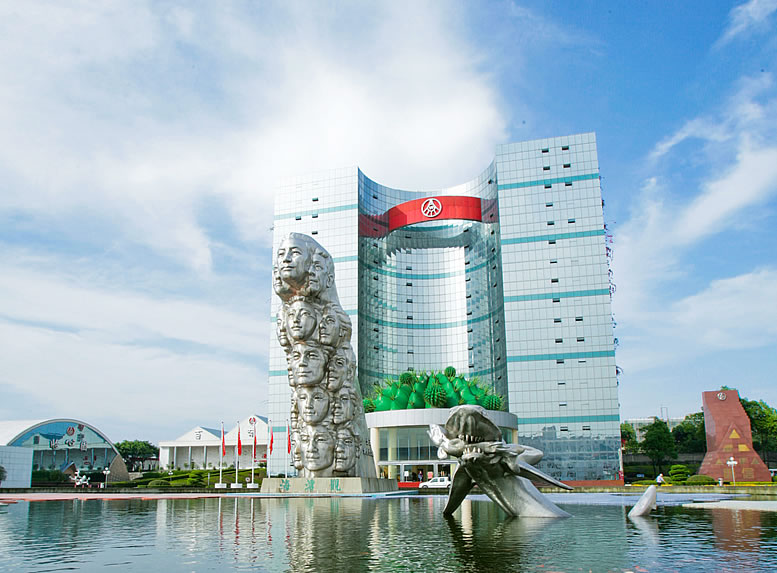 In 2017, the group maintained a stable development trend: From January to May, they had a total operating income of 32.607 billion yuan, a 10.28% increase; a total profit of 6.780 billion yuan which was an increase of 16.9%; Profits and taxes totalled 99.36 billion yuan, an increase of 14.71%. Export earnings of 98 million US dollars, an increase of 8.38%; Industrial added value of 10.987 billion yuan, an increase of 21%.
For the next step, the company will thoroughly implement the spirit of the Eleventh Party Congress in Sichuan Province, and effectively promote themselves and carry forward the "innovation and progress, never fight the first" spirit of the enterprise while adhering to the "Diversified, bigger platform "development strategy.